Professional Insights
"KAPLA® – the absolute number one favourite resource in my classroom – I haven't yet found a lesson I can't use it in. As versatile and as genius as another click together plastic alternative(!) but with the beauty and tactile pleasure of a natural material. An essential creative classroom ingredient."
Kathy Harris, Teacher, Holland Haven Primary School, Holland-On-Sea, UK
Visit our Twitter page to see how teachers are using KAPLA®.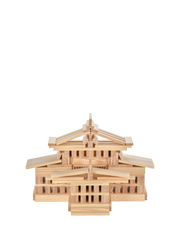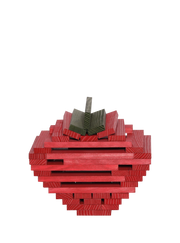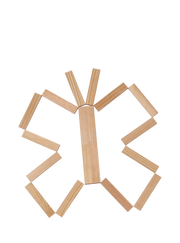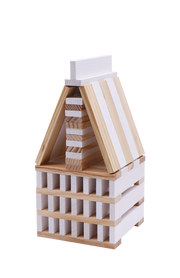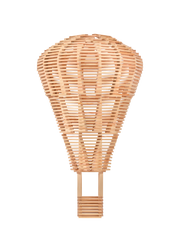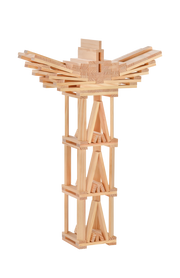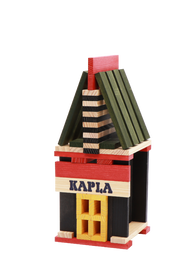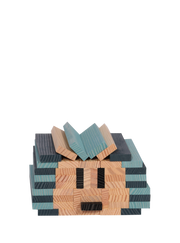 Collapsible content
INTUITIVE STEM LEARNING

Abstract concepts come to life as STEM basics emerge naturally from the game (gravity, symmetry, ratio ...).
EARLY ENGINEERING

Same-sized KAPLA planks encourage young engineers to explore a variety of designs and structures while developing fine motor skills.
HANDS-ON MATHEMATICS

The unique and uniform size of each KAPLA plank helps children visualise numbers and proportions and develops their spacial awareness when playing with shapes and volumes.
LOGICAL THINKING AND REASONING

KAPLA® is an open-ended game ruled only by balance and gravity, promoting logical thinking and problem solving, individually and in groups.
SOFT SKILL DEVELOPMENT

Playing with KAPLA® stimulates the imagination and enhances focus, patience, perseverance and cooperation.
Discover our Pedagogical Kit
Four hard-bound art books, a teacher's manual, classroom worksheets, construction guides, and an information booklet are included in a beautiful 1000 piece KAPLA chest!

The KAPLA School Set is available in Australia exclusively to schools, preschools, and early learning centres. Contact us to order a KAPLA School Set or find out more about our school offer.